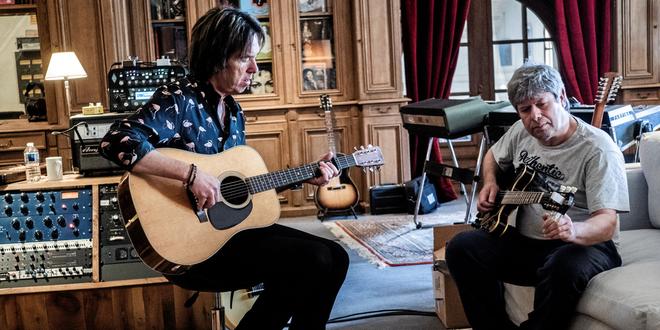 Anders Roos and long time Gyllene-collaborator Jan-Owe Wikström will be the photographer and writer of the new Gyllene Tider book. The title of the book will be Gyllene Tider 2.0(19) – den sista refrängen. In it will be memories from fans, over 70 stories have been submitted so far, and the story of Gyllene Tider, since the last book.
It starts a bit like the Queen movie Bohemian Rhapsody, with Anders and Jan-Owe following Gyllene  preparing for the first concert of the final tour, from when they wake up, during the day, and ends exactly when the boys enter the stage. After that it cuts to exactly after the moment where the last book ended following the boys thru the years up til 2019. Jan-Owe was also with the band in France, together with Anders. Then it cuts to where Gyllene enters the stage and plays their asses off.
Other Swedish artists will be interviewed thoroughly regarding what Gyllene has meant to them and their careers.
We won't tell you what's on the last page…
There will also be a limited edition with photos, like the Roxette book a few years ago.
Submit your memories: minnen@gyllenetider.com