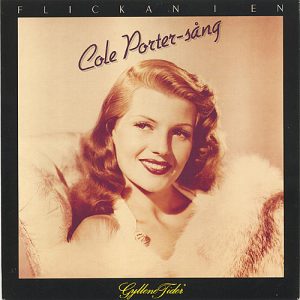 Tracks
A. Flickan i en Cole Porter-sång
B. I Go to Pieces
Release info
"Flickan i en Cole Porter-sång" is the second single taken from Puls. The title is taken from the movie "Save The Tiger!" starring Jack Lemmon in which he says: "-I want that girl in a Cole Porter song!" The single was #1 in Denmark! It's also recorded in English with the title "Girl in a Cole Porter Song." One copy has been found in red vinyl. Rita Hayworth is the beautiful girl on the sleeve.
Per once said this was the last of the real Gyllene Tider songs.
"I Go to Pieces" is a cover of Peter & Gordon's hit from 1965 and it features Gyllene Tider under the name Modern Times.
Release date
1982-12-07 // EMI Parlophone / Catalogue 7C 006-35975: 2 track 7″ single