Per "PG" Gessle – vocals, rhythm guitar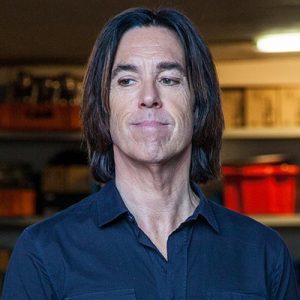 Biography
Per Håkan Gessle was born in Halmstad January 12 1959 and he's the youngest of three siblings. Per is one of the founders of Gyllene Tider (and his own motorcycle club – The Brian Jones Biker Club.) Per has owned (and owns) several cars and motorcycles, among them a Ferrari 356GT, a Ferrari 599 GTB, a Ferrari Barchetta, some Harleys, a '58 'Vette, a Porsche Cayenne and a couple of Mercedes'. He also bought a (slightly used) Rolls Royce Phantom.
He began playing the piano when he was seven, but nowadays you rarely see him without a guitar of some sort in hand. He is responsible for most of Gyllene's songs (lyrics and music.) Although he normally claims Roxette is his Number One priority, Gyllene Tider, The Lonely Boys and his many solo albums have also been taking up his time. Per has also started two new projects; Son of a Plumber and Bad Hair Day (his online demo project). Married to Åsa since '93 with son Gabriel, born '97.
Roxette ended its touring days in April of 2016. After that Per has been working on two new solo albums, recorded in Nashville, TN.
Interesting facts
Per got out of the army service since he claimed he had agoraphobia, claustrophobia and a whole bunch of other phobias. Per was of course armed with letters from psychiatrists who vouched for Per's phobias. The offical reason given was he "didn't look good in green"…
Per owns half a hotel – Hotell Tylösand.
Per is one of the owners of art gallery Tres Hombres.
Per is very near-sighted and wears contacts.
He is also a go-cart master.
Per's favorite hotel is the Raffles in Singapore.